The new bulletin has arrived - and we are proud to be celebrating Native American Heritage Month. Please follow the link for more information:
http://bit.ly/3Tpl2Hb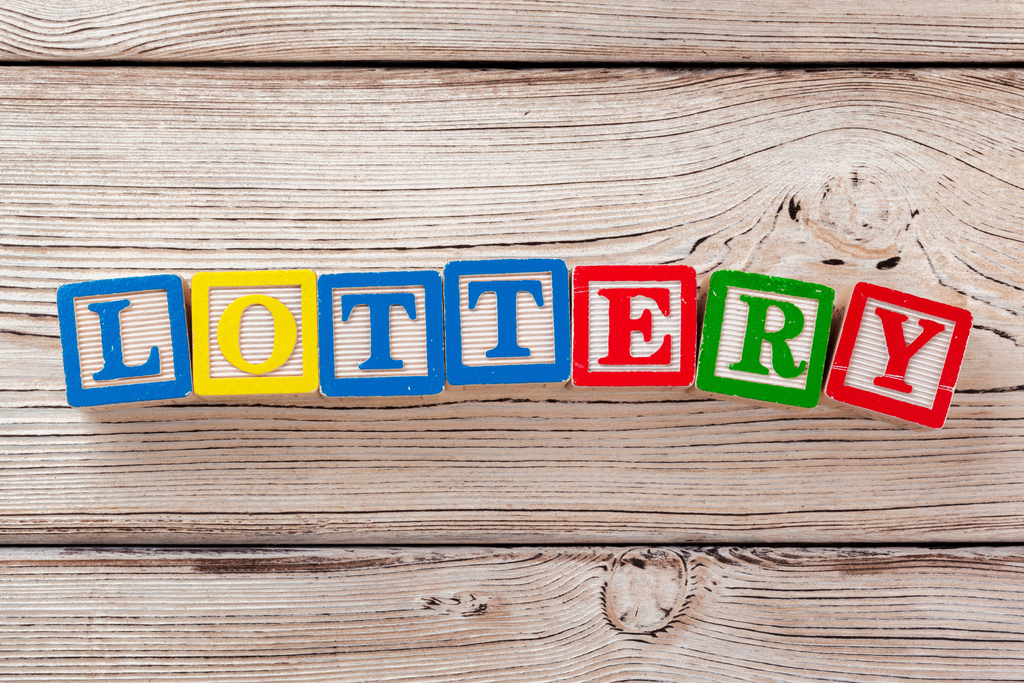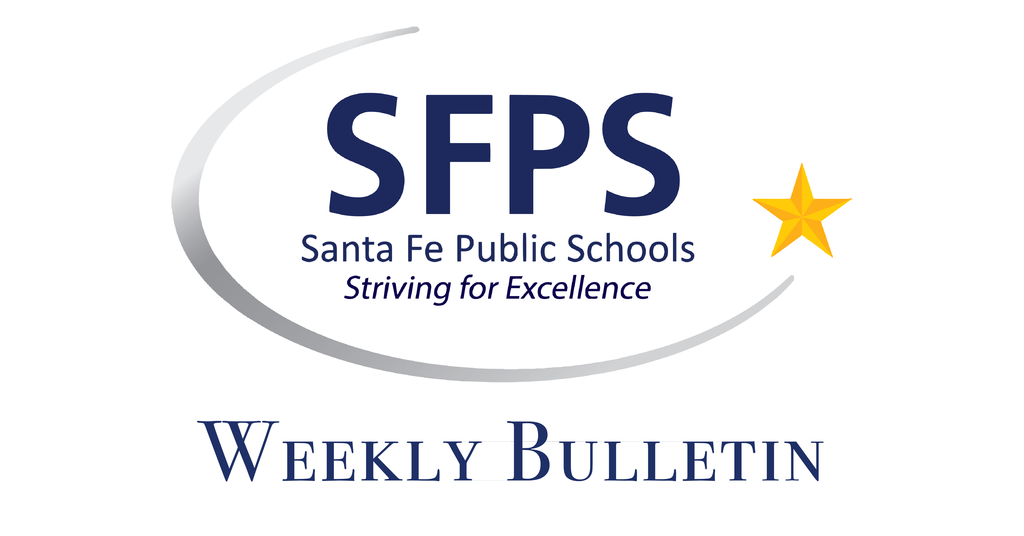 There has been an increase in students doing the One-Chip Challenge at schools. The chip is available to purchase at local gas stations and grocery stores, and can cause extreme and unpleasant side effects which may result in an ambulance being called to the school. Learn more about the One Chip Challenge here:
https://www.youtube.com/watch?v=fthIZ5PItxc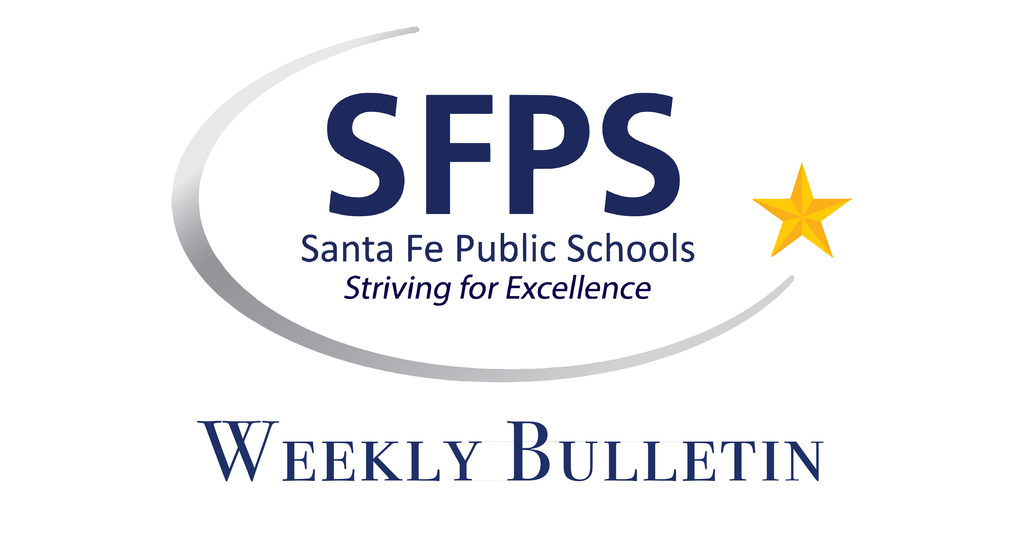 Students from Santa Fe High, Capital, ECO and Desert Sage Academy participated in a 3-week Employability Skills Bootcamp training which prepared them for their formal interviews with Mentors. Their internship begins this week! In the bootcamp, students participated in: resume building, professional email workshop, social media at the workplace, business research, career interest inventory, soft skills training, elevator pitch, and finished with Mock Interview Event - interviewing with local professional volunteers. SFPS is partnering with: - SITE Santa Fe - Creative Startups - Santa Fe Opera - Harry's Roadhouse - La Fonda on the Plaza - Rosewood Inn of the Anasazi - College and Career Plaza - Santa Fe Public Schools - Northern Area Workforce Board - SF Workforce Connections - Stagecoach Foundation - City of Santa Fe - (City Attorney, Mayor's Office, Emergency Management, Community Health and Safety, Library, IT) - State of New Mexico Agencies We plan to expand this Spring with more partners as well as a new cohort of interns!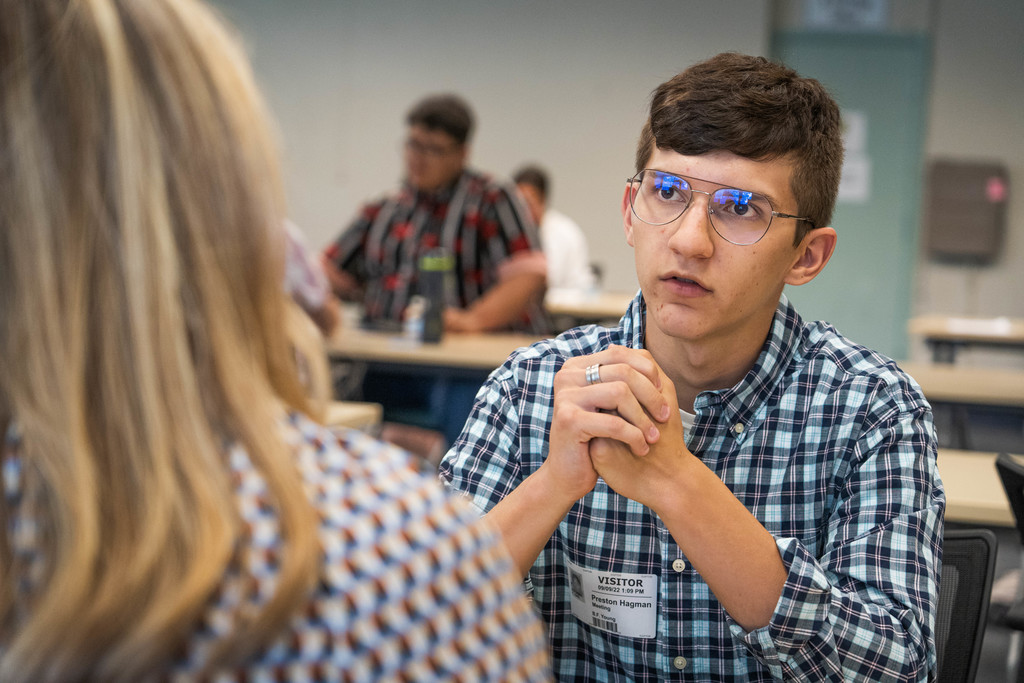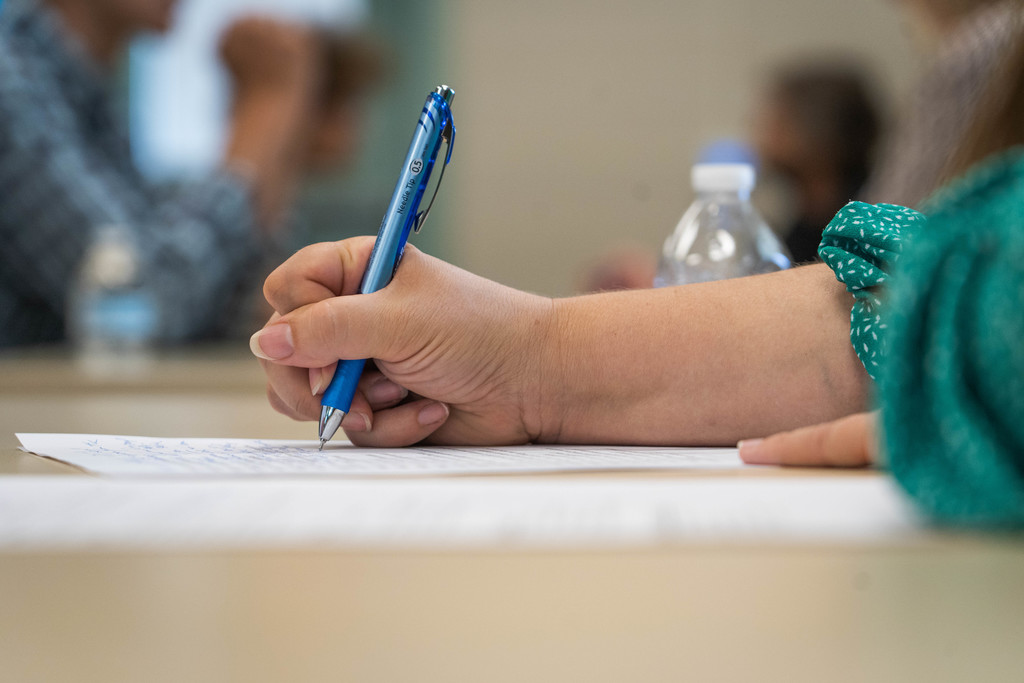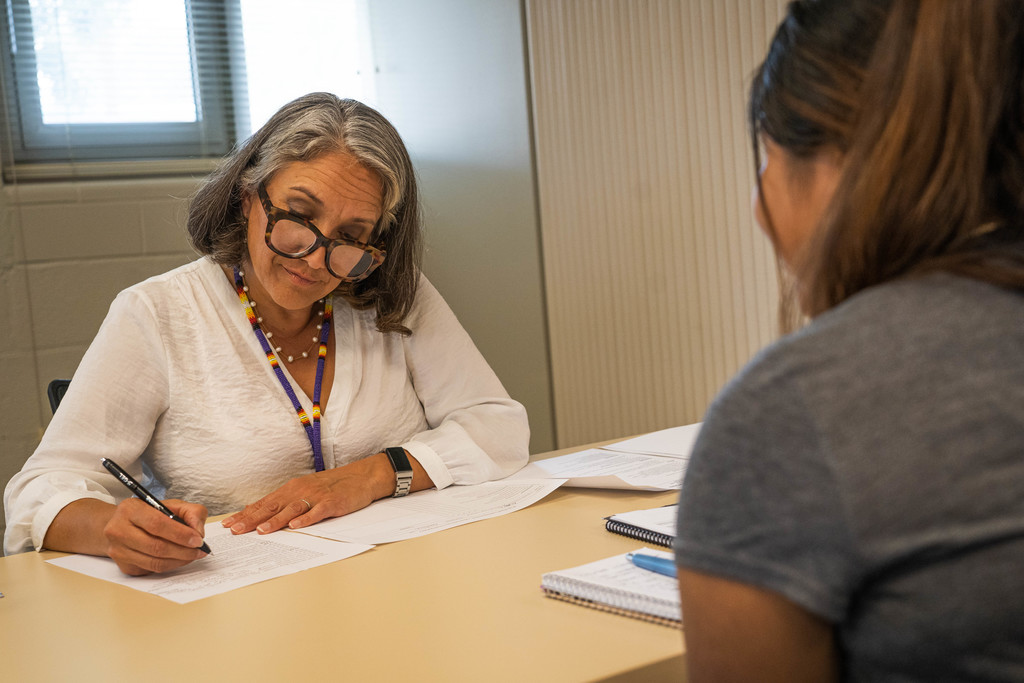 Santa Fe Public Schools is Hiring High School Students! Please see the flyers below for more information: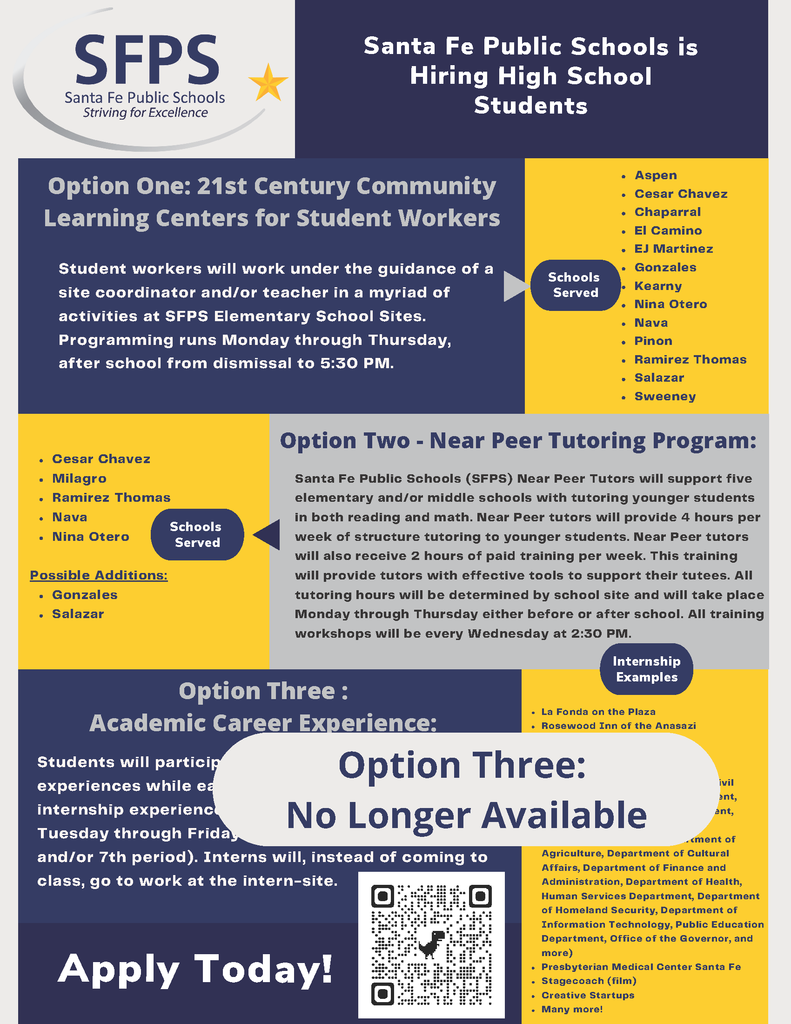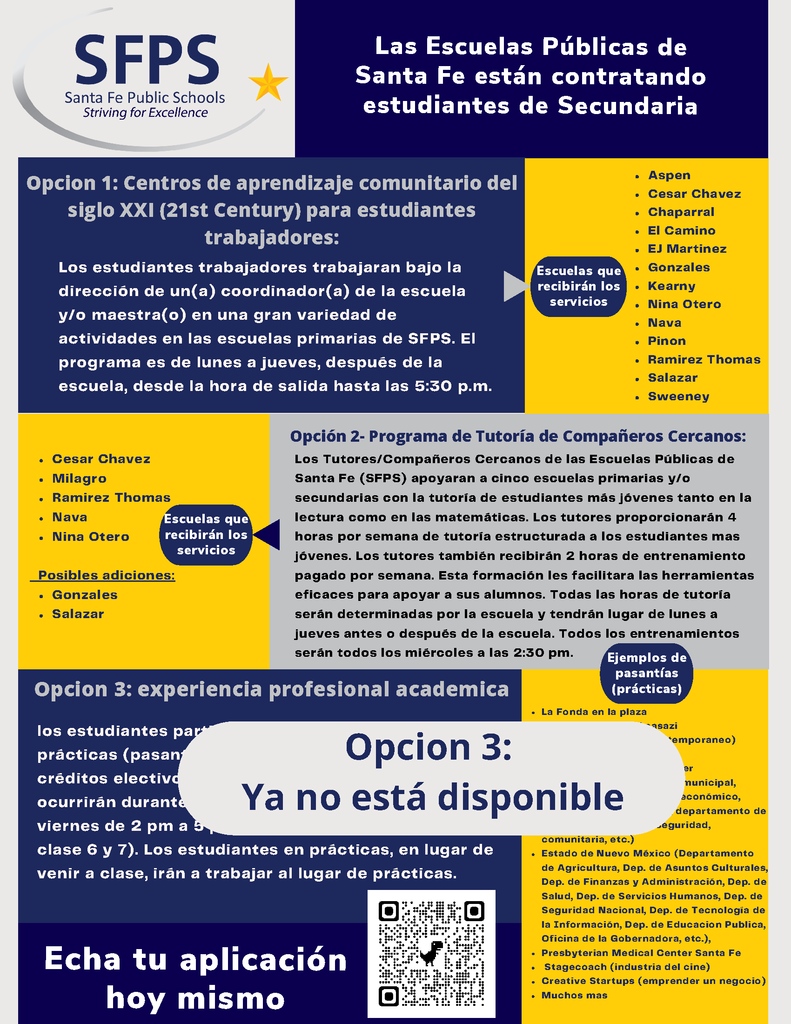 Last night district staff, members of the Board and CRC, and ECO students and staff broke ground on the renovation of the new ECO campus! The renovation will double classroom space and provide a gym and new administrative building for improved school safety and security.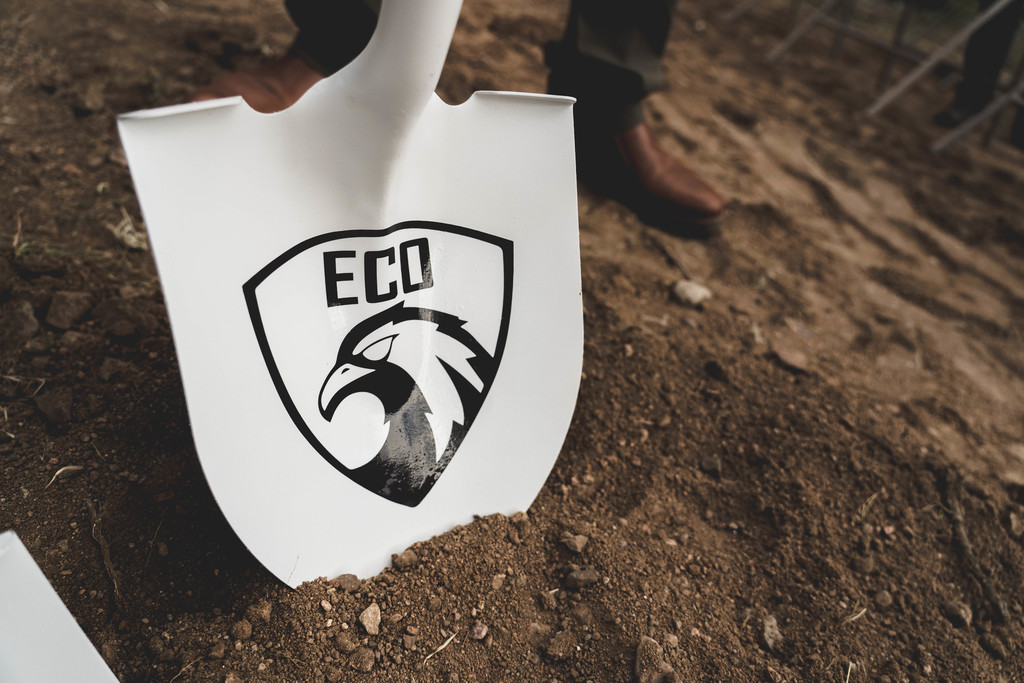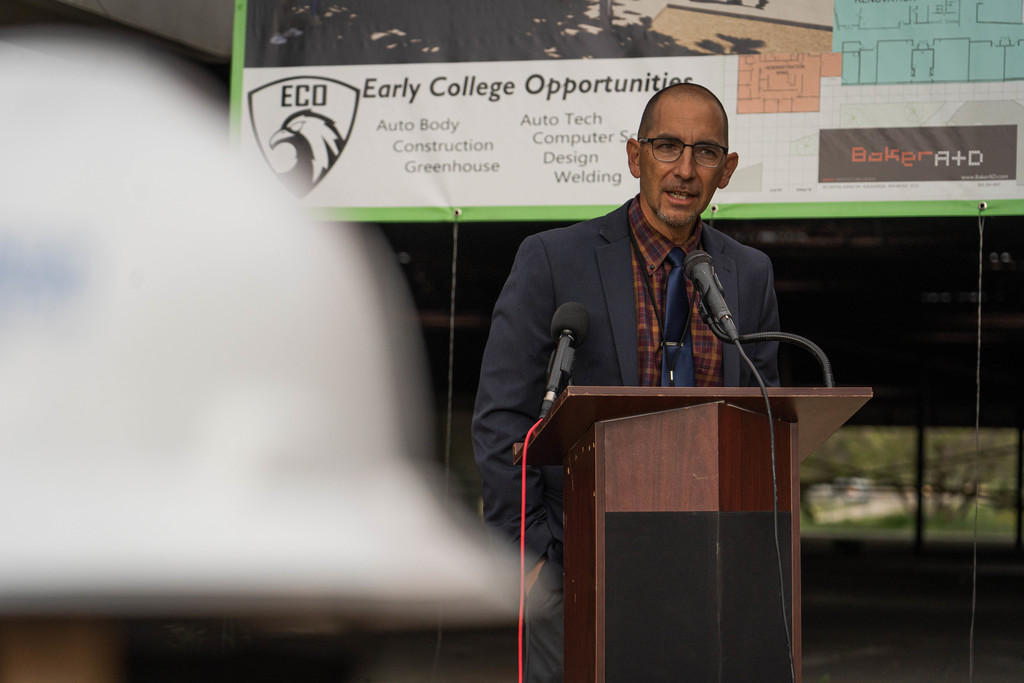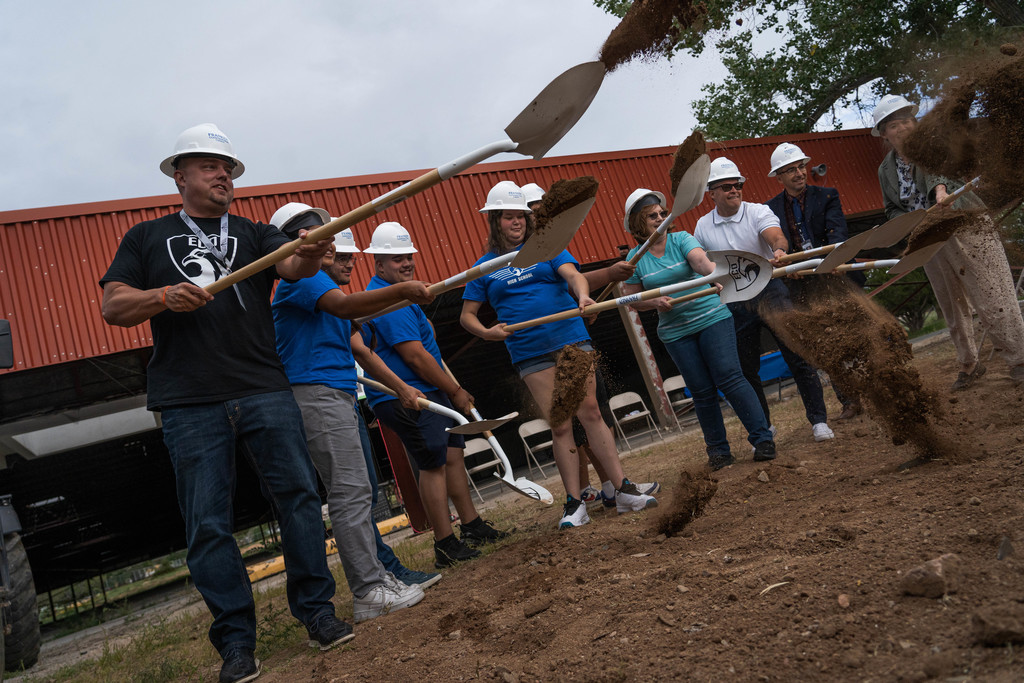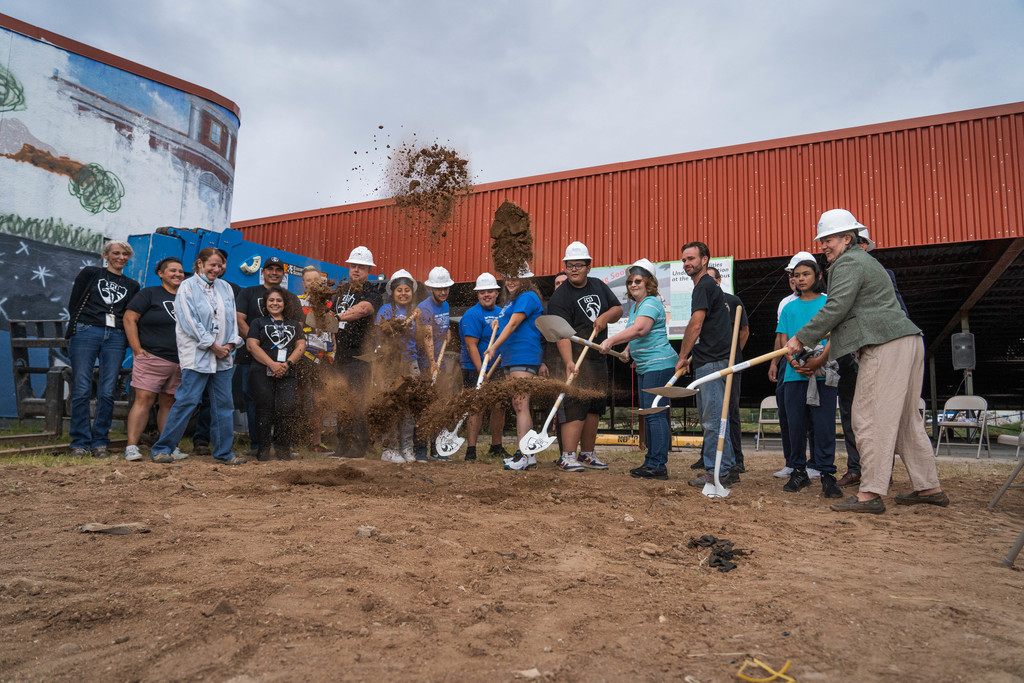 The Santa Fe Public Schools wants to ensure each student has a device they can use both at school and at home for the upcoming school year and the first day of school for most students is Wednesday, August 17, 2022. Students in Pre-K and kindergarten will use iPads, students in grades 1 through 12 will use Chromebooks. There are just 3 days remaining for students to stop by the Technology Drive Thru to complete device exchanges or new device pickups. Today (08/12/2022): 9 AM to 5:30 PM Monday (08/15/2022): 9 AM to 5 PM Tuesday (08/16/2022): 9 AM to 5 PM The Technology Drive Thru is located at 2516 Cerrillos Road. The street to the Technology Department is next to the skate park on Camino Carlos Rey. - Students NEW to Santa Fe Public Schools should come to the Technology Drive Thru to pick up their new iPad or Chromebook. - Students who were in kindergarten last school year and will be in 1st grade this school year, need to exchange their iPad for a Chromebook. They must bring their iPad and charger for the exchange. - Students who will be in grades 2 through 9 this school year, need to exchange their old Chromebooks. They must bring their old Chromebook and charger for the exchange. - Returning students, who will be in grades 10 through 12, will NOT need to exchange their Chromebooks. On the day of device exchange or pickup, a parent/guardian must be in the vehicle with a valid driver's license or other official photo ID along with your child's Santa Fe Public Schools Student ID Number. Please call 505-467-4357 should you have any questions. Please note that the Drive Thru will be closed each day from 1 to 2 PM. Additionally, the Drive Thru will shut down early in the event of inclement weather such as thunder, lightning for the safety of families and staff.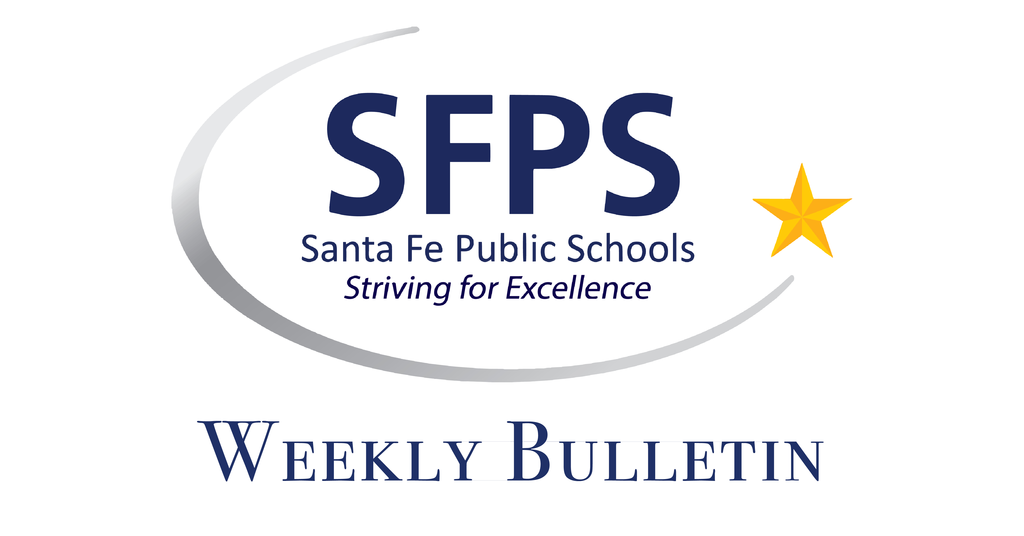 We leave SFHS and turn our sails towards an alternative type of institution with a innovative type of curriculum. Early College Opportunities High School (ECO) provides students with an academically rigorous educational experience that offers dual credit offerings with Santa Fe Community College, the Institute of American Indian Arts and San Juan College. Dual credit courses allow high school students to earn college credits while simultaneously earning high school credits. ECO is open to students who are motivated to engage in fast-paced, non-traditional learning experiences leading to increased college and career opportunities in STEAM (Science, Technology, Engineering, the Arts and Mathematics)-related fields. 94% of ECO students are enrolled in Career Technical Education (CTE) courses. These courses include: --Art, Design, & Architecture --Computer Science --Greenhouse --Construction --Welding (students can learn and pass the American Welding Society certification in shielded metal arc welding) --Auto & Motorcycle Tech --Auto Collision In addition, ECO offers some of the most unique extracurriculars across the district, which are: --Go-Kart Club --Climbing Club --SEMA Jeep Build This is an incredible opportunity for Santa Fe students looking for a variation in their academics that may suit their direct passion. ECO invites you to schedule a visit and shadow a student to see if this is the environment for you!